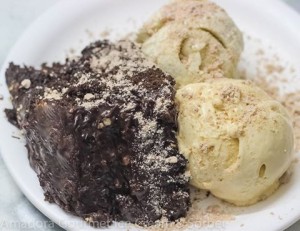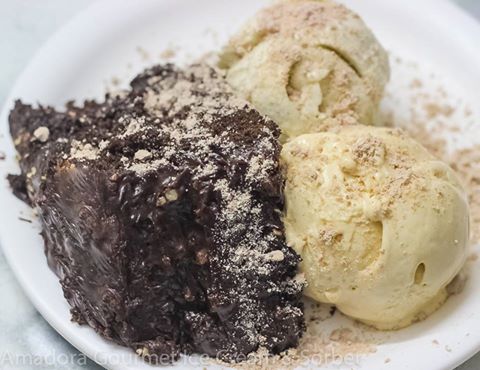 KNK's gourmet ice-cream store Amadora partner's with local suppliers, and makes fresh artisan all-natural ice cream and sorbet every day at their main store in Nungambakkam.
Every flavour of ice-cream is made from scratch there and then shipped out to their branches. This store now has a branch at Alwarpet, at Cooperative Colony.
All their ice-creams taste good, but do try the peanut butter ice-cream or their orange sorbet. In keeping with the trend of the season, mango ice-cream made with himam pasan is also available right now.
Also worth trying are their choco-bars in various flavours.
While planning a stop here, note that the store in Alwarpet is very small. There are  no chairs to sit and enjoy your ice cream there, it is designed more like a takeaway place.