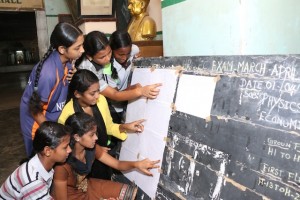 Results of the Class 10 public exams were made public this morning. Students headed to local schools to double check their marks and ranks though the results were also published online.
There was chatter, greetings and hand shakes in the lobbies of schools in Mandaveli and San Thome.
At Lady Sivaswami Aiyar Girls Hr Sec. School, Mylapore many girls walked in after 11 a.m.  The results were pasted on notice boards at the school.