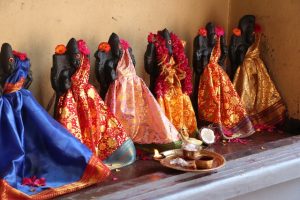 The first sounds and colors of Aadi re-appeared this weekend, especially in and around the Amman temples in Mylapore.
On Saturday morning, there was a steady stream of devotees, mostly women at the Kolavizhi Amman Temple located in a inner street of Mylapore, off Arundale Street.
This photo was shot at the temple.