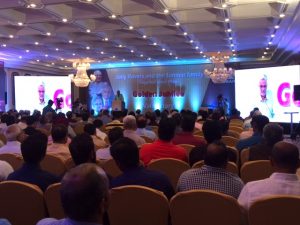 Alwarpet-based writer V. Ramnarayan has released his new book which looks more like a commemorative volume titled ' Cricket For the Love of it'.
The book chronicles fifty years of Jolly Rovers Cricket Club with the Sanmar business group which is based in Cathedral Road.
The book was released at a gala function held at Crowne Plaza Hotel, Alwarpet on Friday evening in the presence of former cricketer Kapil Dev and historian and writer, Ramachandra Guha.
The event was the finale of the year-long series of events that celebrated the golden jubilee of one of the city's well-known cricket clubs which has contributed a few players to the national and international world of cricket. Sanmar manages this club, and three others.
Ramnarayan has written a few more books on cricket, mostly its history including one on local cricket. He now edits Sruti, the arts magazine.
Copies of the latest book are available at Sanmar's office.