Natyarangam, t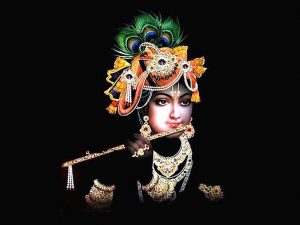 he dance wing of Narada Gana Sabha, will present its 20th annual dance fest from Aug 12 to Aug 18. Named Krishna Bharatham, this year's production explores the incarnation of Krishna through the works of famed poets and composers. A line-up of the pasurams of Alwars, followed by Jayadeva, Leelasukar – the saint singers of the Dasa Parampara, Narayana Teertha, Oothukkadu Venkata Kavi, and Narayana Bhattathri will be performed.
The event will commence each day at 6.15 p.m. A brief talk, by a scholar involved in the research into the programme, will be followed by a dance performance. Highlights include Dr. Sudha Seshayyan followed by Radhika Vairavelan and Uttiya Barua on Aug 12, Dr. Pappu Venugopala Rao followed by Shafeekkudeen and Shabana on Aug 13, Chitravina N. Ravikiran followed by Medha Hari and Bhavajan Kumar on Aug 17 and finale by Damal Ramakrishnan followed by Shijith Nambiar and Parvathy on Aug 18.
At Narada Gana Sabha, T. T. K. Road.