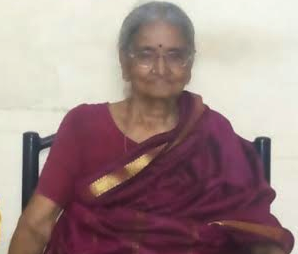 P. R. Rajalakshmi, popularly known as "Vakkil mami", passed away on Aug 4. She was aged 86 and was the wife of Late P. R. Ranganathan.
A resident of Mandaveli Street for over 50 years, she was a disciple of Shri Srirama Bharati of the STD Pathasala. Rajalakshmi taught the Divya Prabhandam through music under the auspices of the the 'Andal Arangan Deva Gana Goshti' to a large number of students.
She also contributed more than 1000 hand-stitched 'Thiru Alavattam' (fan used for deities in temples) and several 'Dhindu' (pillow) that adorn several Sri Vaishnava temples all over India.
Her family resides at 62, Mandaveli Street and can be reached at 24641013.