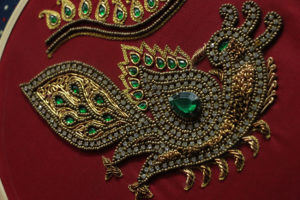 A branch of the tailoring shop, Naveenam, opened recently in Mandaveli. Specialising in tailoring and embroidery of blouses, the store has in-house master tailors and an embroidery specialist from Kolkata.
"We can suggest blouse designs to suit your saree and stitch it for you," says Purushothaman, who runs the shop. "Our embroidery master consuls clients to plan the design and he can even demo a little something real quick ," he adds.
You can take along a plain saree to be embroidered with lovely designs.
At 15/8, Jeth Nagar, Pankaj Villa Apartments ground floor, Mandaveli. Also at Karaneeswarar Koil Street, Mylapore.
Ph: 9176133768, 9884729615.