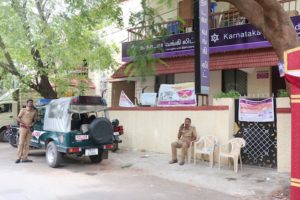 Police have been posted outside the Karnataka Bank's R A Puram branch since last night after the Cauvery river water sharing issue took an ugly turn in Karnataka and a few violent incidents took place in the state.
The branch is in the Bishop Gardens colony off Greenways Road in R A Puram.
This morning a police officer and his aide were seen beside a patrol jeep outside the bank.