---
By now, consumers must be aware of the Patanjali brand of products. Promoters Baba Ramdev and his associate have rolled out their plans across the country so fast that today, neighbourhoods like Mylapore have many outlets.
Here, you can shop for a variety of items like medicines, chyawanprash, juices, grocery products.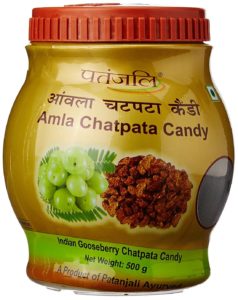 V. Dhanasree and her husband Vijaybhaskaran run V. S. V.  Provisional Stores at Mandavelipakkam.  It stocks the Patanjali brand of  grocery items like rice, dhals, masala powders, spices and oils. "These items are not organic, but they are all natural – made or processed without using any chemicals", says Vijay.
Also on sale here are Ayurvedic products like chyawanprash and bath oils. "We can recommend cosmetic products for our customers based on their needs and skin type", says Vijay.
At 2/3, West Circular Road, Mandavelipakkam. Ph: 9962196433, 9962197910.
Ezeekart Creation in Alwarpet (opposite the Panasonic showroom) also stocks a variety of Patanjali products. It is a retail outlet. At 109, T. T. K. Road. Ph: 42177844.
V. K. Joyce Enterprises in Mandaveli is a small nook selling the grocery and medicinal items offered by Patanjali.
At 40, R. K. Nagar 2nd Main Road, Valleesvaran Garden, Mandaveli. Ph: 99520 25006
Lucky Agencies in Mylapore sells Patanjali brand grocery and cosmetic products.
At 183, R. K. Mutt Road, Mylapore. Ph: 33713063.
Periandavar Stores on South Mada Street sells Patanjali Ayurvedic medicines and cosmetics. At 29, South Mada Street, Mylapore.