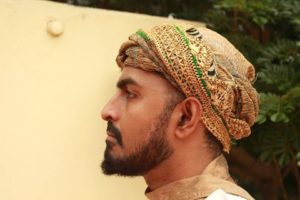 The third show of a new Tamil play called 'Aurangazeb', written by the celebrated writer Indira Parthasarathy is to be staged this evening, 7 p.m. onwards at Narada Gana Sabha.
The play is presented by Shraddha and Theatre Nisha, city-based theatre companies.
Brahma Gana Sabha is hosting today's staging of the play directed by V. Balakrishnan of Theatre Nisha.
One of the most controversial rulers of India, Aurangazeb was an astute conqueror while being a pious Muslim.
Indira Parthasarathy tries to objectively recreate the historical milieu that led to the rise and fall of Aurangazeb.
The audience who watched the play on Friday evening, though small sat through the show intently.
Quite different from the standard content that Tamil theatre groups present on stage, this historical touches on issues that are relevant today.