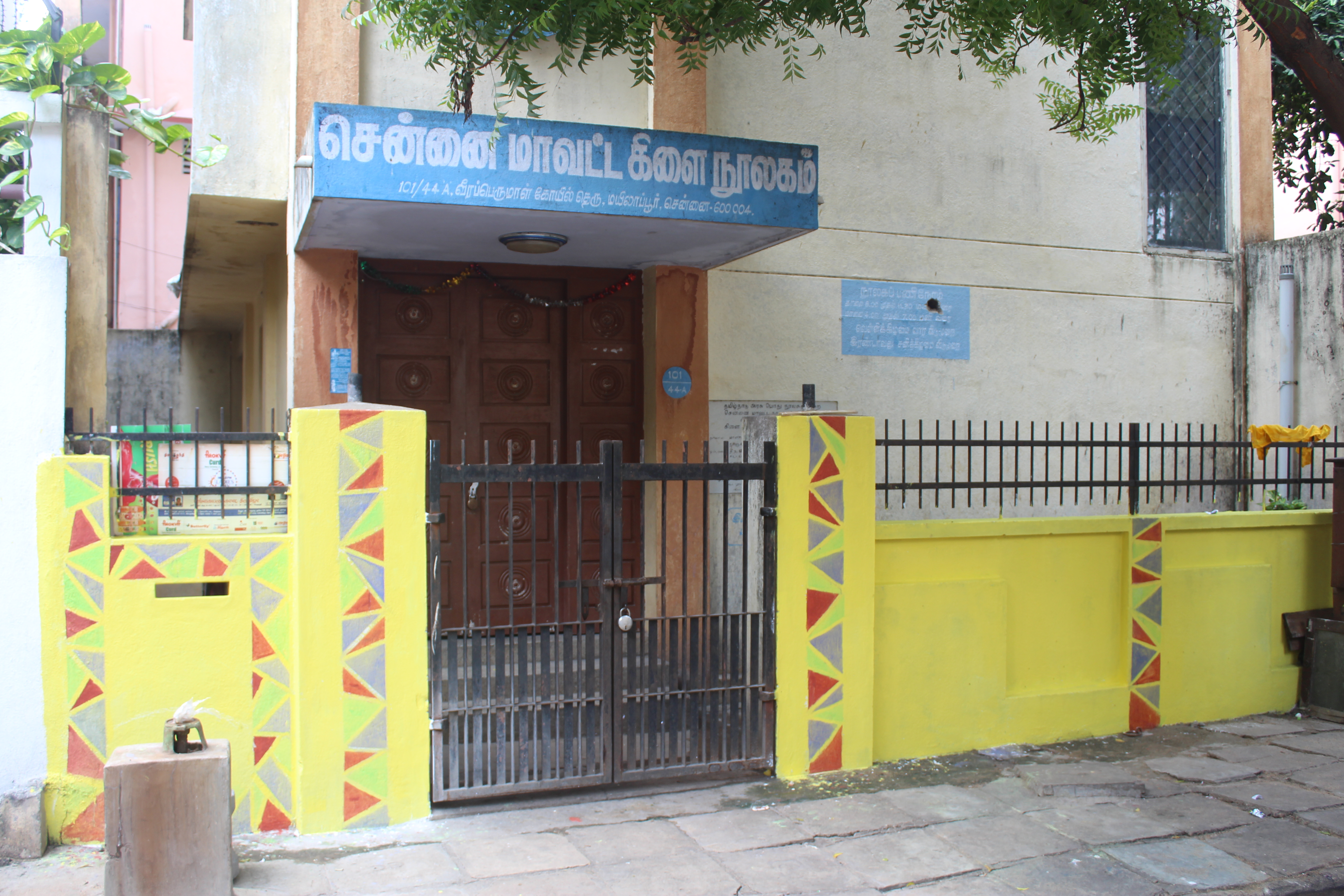 NGO Thuvakkam joined hands with Bhumi and Nippon Paints to celebrate 'Daan Utsav or the joy of giving week' by organising a clean up after dark event at several places in the neighbourhood.
Posters in the walls and old paints on government buildings were removed and new designs were painted. Several women too participated in this event which started at around 9 p.m on Oct 1 and ended at 4 a.m. the next morning.
Seen in the picture is the work done outside the public library at Veera Perumal Koil Street, Mylapore. Thuvakkam is located at Adam Street, Mylapore. Ph: 9789958042.