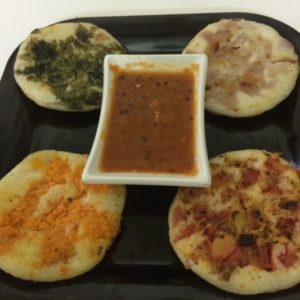 Millet Maagic Meal has been providing lunch and snack items using millets for a while now. Now, it is launching a millet based dinner menu. The menu comprises of items like varagu and raagi idiyappam, millet mini idli, thinai rava kichidi to name a few. The offering is changed daily and will have 2 or 3 in a pack.
These items are only available for home/office  delivery or pick up orders placed in advance; no walk ins are encouraged.
Orders need to be placed before 2 p.m.  for same day dinner and the deliveries happen from 6.30 p.m. to 8.30 p.m on first come first serve basis .
Minimum order to be placed for free home delivery is Rs 120 – orders less than that will be charged Rs. 25 for delivery. For details call 9551569911 & 9551569933