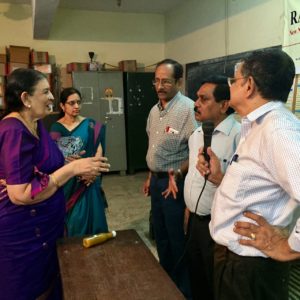 More than 75 residents were present at Raja Annamalaipuram Residents Association's (RAPRA) quarterly meet held at Raja Muthiah School, R. A. puram on Nov 20.
K. Bhavaneeswari , joint Commissioner of police, Traffic, Greater Chennai and S. Ramamoorthy, Corporation zonal officer, Zone 9 addressed the issues of the residents at this meet.
Bhavaneeswari talked about addressing the three most important needs of the colony – namely repairing and installing new traffic signals, marking zebra crossings and putting an end to unauthorised vehicle parking in residential areas.
Ramamoorthy talked about the recently formed Whatsapp group and requested them to post their civic problems on the group.
Later the residents participated in the free diabetic camp held at the same campus.