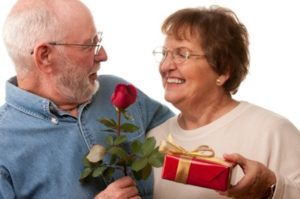 Police officer V. Balakrishnan, the deputy commissioner of the Mylapore zone always has some bright ideas to share with the community of his social media page.
This Valentine's day, February 14 he invites young people to reach out to senior couples in their backyard. 'Present a flower to the couple who live by themselves in your colony,' is the DCP's suggestion.
It comes from his recent experience of dealing with young people who were part of the pro-jallikattu agitation on the Marina. "I was thinking of ways to get youths involved," he says.
The officer feels that instead of indulging in pro- and anti-Valentine arguments, sharing a warm word with older couples on Tuesday next will be a great expression.
Balakrishnan himself will visit a few couples, he says and include in his list a couple which refuses to move out of a home on Kutchery Road in Mylapore.
< If you do follow Balakrishnan's suggestion, share a photo of your warm act on the Mylapore Times FB page.