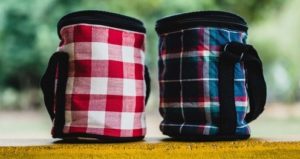 As part of World Autism Day, AIM for Seva Krupa Home has launched a new collection. Named 'Bolt of Blue', it features a line of products handmade by people with autism at their residential facility. Fabrics, hand-woven by adults with developmental disabilities, have been tailored into purses, bags, folders, lunch bags and cloth napkins.
The products, priced from Rs. 80 onwards are available at the AIM for Seva office on Desika Road, Mylapore, Chennai.
Contact Sumita Pai at 9500082142 / sumitaaimforseva@gmail.com to place your orders.
AIM for Seva Krupa Home has been actively working towards creating 'work centers' where adults with developmental disabilities can be meaningfully occupied. Plans are on to set up more looms to teach and encourage more residents to weave, as part of the occupational therapy programme.