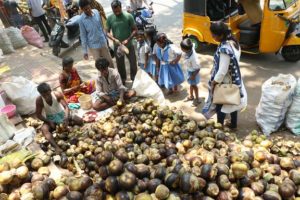 With no respite from the heat in sight, Nungu sellers in the neighbourhood have been doing good business during this season.
A vendor was seen selling 2 pieces for Rs. 10 outside Rain Tree Hotel at St. Mary's Road yesterday morning.
Another vendor was seen selling a dozen for Rs. 50 near St. Anthony's School at Mandavelipakkam.