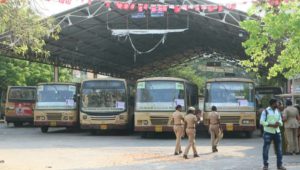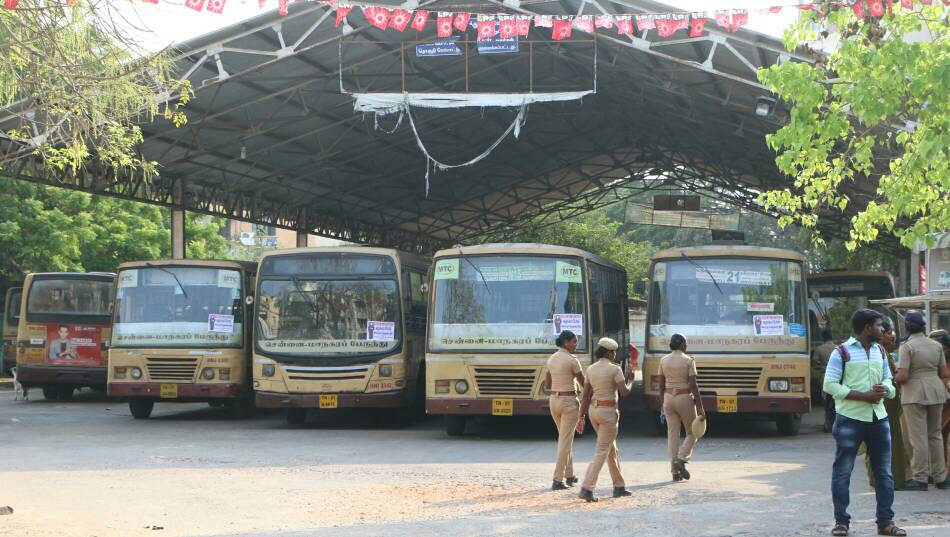 The strike called by the transport corporation unions has reduced the movement of the state transport corporation buses in the Mylapore area.
Very few buses were seen on the road in the Luz and San Thome area. A small number of private vehicles with bus numbers were seen plying on certain routes.
At Mandaveli bus depot, most of the buses were seen parked inside. Police officials were seen manning the depot this morning.