K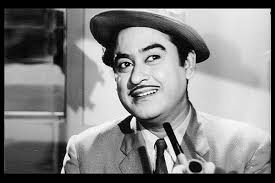 ISHORE KUMAR HITS – Satrangi presents "Zindagi Ek Safar", a program featuring popular songs of singer Kishore Kumar. The program will be presented by Pramod Nair and Usha Raj on pre – recorded tracks. Uday Meghani will anchor the event.
To get your tickets delivered, call 9884778073. On May 20, 6.30 p.m. At T. N. Rajarathinam Auditorium, R. A. Puram.
CARNATIC AND ELECTRONIC – 'The Neo Carnatrix Project' is part of a music series curated by Anil Srinivasan at Wandering Artist. The upcoming edition is a concert with a new blend of Carnatic and electronic music featuring Vishal Chandrashekar and Sinduri Vishal. On May 20, 7 p.m. At Wandering Artist, 51, 6th Main Road, R. A. Puram. For more details call 9840111425.