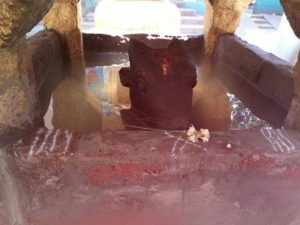 A prayer for rain was held at Sri Malleeswarar Temple at Bazaar Road, Mylapore this morning.
Devotees were seen participating in the rudra parayanam and the special abhishekam for Lord Nandi and the main deity, Sri Malleeswarar.
The festivities which started early this morning went on till way past noon.