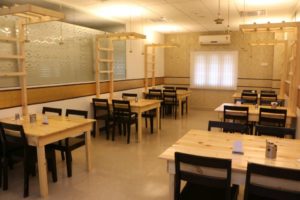 Thaligai restaurant, located on Luz Church Road, turned one last week. This restaurant created quite a stir last year when popular caterer Pattappa provided the food here.
Things have changed in the course of the year and Pattappa is no longer associated with the restaurant, but it continues to be a popular haunt for restaurant-goers in the area.
Nalina Kannan is the owner of the property, and with her husband Kannan, manages the restaurant. She has her own team to prepare and serve the food in the premises. The first floor of the place has been converted into a fine dining area.
There is no onion or garlic used in the food served and as a variation from before, it is not just buffet, but a-la-carte option is also available. At 60, Luz Church Road. Ph: 9791272888