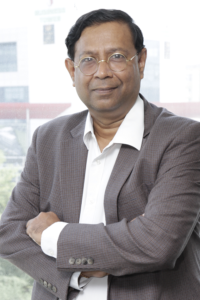 Thirumalai Krishnakumar, popularly known as KK, has been appointed the President of Coca-Cola India and South West Asia, effective May 2017.
Prior to this appointment, he served as the CEO and South West Asia Regional Director of Hindustan Coca-Cola Beverages Pvt. Limited.
Krishnakumar, was born in Chennai and studied in Vidya Mandir Senior Secondary School in Mylapore. He was a resident of R. A. Puram.
He completed his pre-university from Loyola College, Chennai and passed his B. E. in Electronics from College of Engineering, Guindy.
He now serves on the Board of Coca-Cola Amatil, Australia, Coca-Cola Amatil, Indonesia, International Beverages Pvt Ltd, Bangladesh and Coca-Cola Bottlers Sri Lanka Limited.
What is the impact that his Mylapore upbringing had on him? 'Mylapore is an epitome of Indian middle class. I grew up in that surrounding and I still carry those values in me wherever I go. It is a unique place where you come across many different types of people. You can be well rooted to our tradition and culture and discuss world events at the same time', says Krishnakumar.
Talking about his childhood in Mylapore, Krishnakumar recalls playing cricket on the streets with his friends. 'Dozens of us used to play on the roads every day in the evening. That is one of my fondest memories of the area', he says. 'I don't think it is possible to do that anymore'.