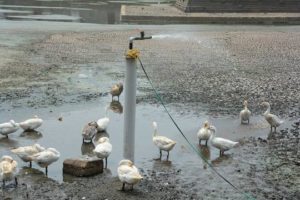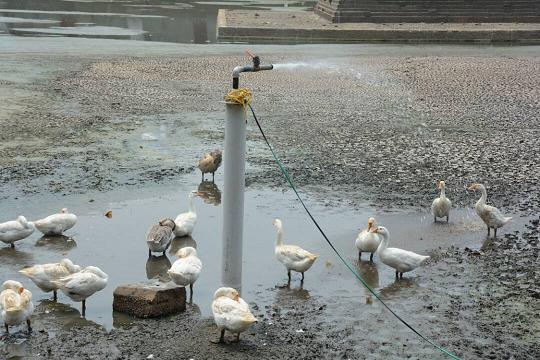 With no rains in sight, authorities at Sri Kapali Temple, Mylapore have made arrangements to dispense water into the temple tank for an hour every morning.
D. Kaveri, the executive officer of the temple, says, "We are just making sure the bed of the tank doesn't crack up too badly. We are hoping it rains soon as that is the only way to fill the tank".
Kaveri also says that the prayers for rain will continue at the temple. She says, "The Karpagam Suhasini ladies group, who have been doing lalitha sahasranamam parayanam since the first week of May, will continue their prayers at the temple every evening till it rains".