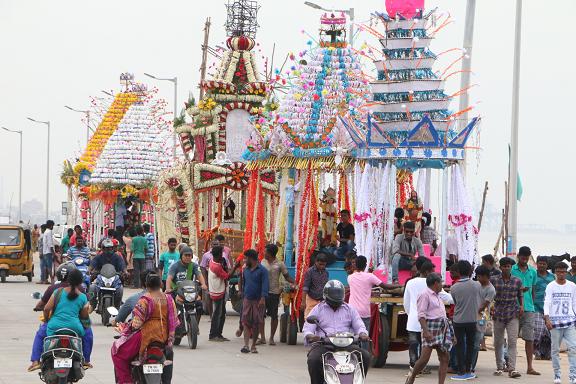 The community of St. Anthony's Church at Selvarajapuram, San Thome celebrated the saint's feast this past week. The car festival was on June 18 and people had lined up to take turns to pull the main chariot.
The church which was said to have been first built as a temporary structure 97 years ago with clay and bricks wore down with time and its walls started collapsing, says Michael Augustine, a volunteer there. "In June 2016, the members of the church raised funds to build a permanent structure. The new building was opened in December last year", he adds.
Nine elaborately decorated thers made their way from the church to San Thome High Road before heading back to the church via the Beach Road.
At the church, the community of over 300, were then treated to a sumptuous lunch. The 13-day annual festival ended in the evening on Sunday.