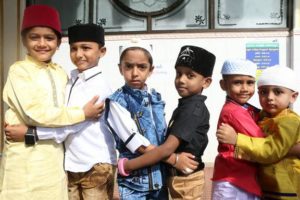 The muslim community gathered at local mosques today morning to break their month long fast and to celebrate Eid-ul-fitr.
At Jumma Masjid at Kutchery Road, a large number of people were seen participating in the special prayer session held there in the morning.
Children were also seen, greeting one another and running around in their new and colourful clothes.