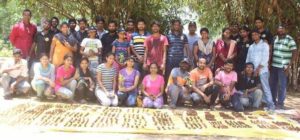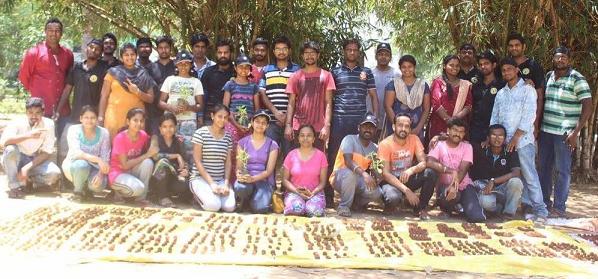 Saplings were planted and seed balls were made at an event organised by NGO Thuvakkam in association with BMW  at Nageswara Rao Park, Mylapore on June 3.
The deputy secretary of Thuvakkam, Joseph Alex. L says, "More than 30 volunteers got together at the park to make almost 4000 seeds balls, which are seeds mixed with red sand and manure. We then went trekking on Tirusulam Hill and dropped them on the way up the hill and also threw several balls from the hill top. Making the seeds into balls prevents them from being damaged and eaten by insects or washed away. We also planted several saplings at the park."
Seeds from native trees like neem, tamarind and Pungai (Indian beech) are used, some of which were picked up from Adyar Poonga, says Joseph. "We plan to make this a monthly event and would like residents to contribute to this effort. If anyone has a native tree and would like to give us the seeds, we will gladly come and pick them up. We are also telling residents to save the tamarind seeds they find while cooking and call us. Residents who travel frequently can contact us for these seed balls, dropping them on highways too will improve the green cover in our city", he adds.
If you would like to contribute to this project, contact Joseph at 9994535756.