PAINTING – A bunch of painting workshops have been organised at Aavishkaar India. Pick from oil painting – an introduction (June 25, 3 p.m.), water colour painting with still life (June 26, 3 p.m.) or oil painting introduction and demo (June 28, 11 a.m.). Prices vary depending on the session. Participation through registration only.
At Aavishkaar India, C. I. T. Colony, Mylapore. For details call 42658625, 9940056618.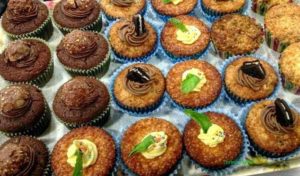 MAKE COOKIES – For kids aged 6 – 18 years. Chef Sara Koshy will demonstrate how to make four different types of cupcakes. On June 25, 3 p.m.
At Gormei Market, 6, C. I. T. Colony, 2nd Main Road,Mylapore. Contact: info@gormeimarket.com, 42172229.