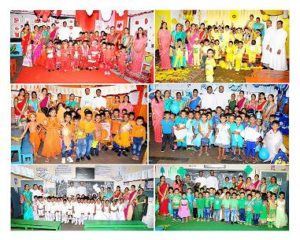 The KG students of Montfort Academy School, San Thome did a little more than just open up a box of crayons for their Colour Day event on July 16.
They added a dash of colour to their costumes and also helped decorate their classrooms with toys, food, vegetables and plastic household items in their favourite shade.
The chief guest for the event was Rev. Bro. Jayabalan, the principal and correspondent of Montfort Matriculation School, Perungudi.