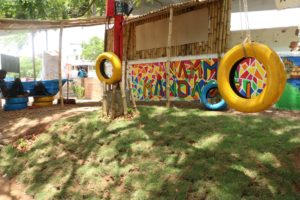 This space, on St. Mary's Road, was filled with rusted appliances, old tyres and other trash that people had thrown away. A group of college students, along with some of the locals here, have cleaned this place up and made into a colourful rest area.
The bathtub has morphed into a couch, the types, into colourful planters, housing easy-care plants.
It is a project undertaken by students of architecture at Hindustan University College.
Before / After :