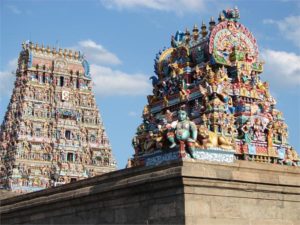 A visual storytelling event titled 'Sacred Landscapes of Madras' has been organised by Spirit of the Earth (AIM for Seva initiative).
Architect and hisorian Prof. Madhusudhanan Kalaichelvan will present the talk accompanied by Pasurams rendered by vocalist Sunil Gargyan.
The talk will focus on 4 settlements – Thiruvorriyur, Thiruvallikeni, Thirumylai and Thiruvanmiyur and will knit together words, lyrics and songs of poets of 6 – 7th C.E. with vivid descriptions of these places, their flora and fauna, architecture and ambience, street scapes and social scenario.
On Sep 15, 6 p.m. At Srinidhi Apartments, 4, Desika Road, Mylapore. For details contact 9500082142, 24987955, 24987966.