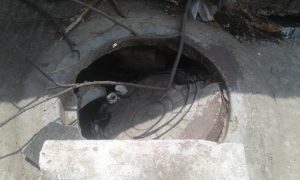 This manhole on the pavement at 10th Trust Cross Street, Mandavelipakkam has been open for quite some time now.
The auto drivers at a stand nearby say that about three weeks ago a resident parked his car on the manhole breaking the cover.
It is dangerous and we have been warning people to be careful. We hope the corporation officials close it soon, they say.