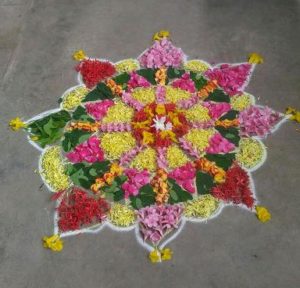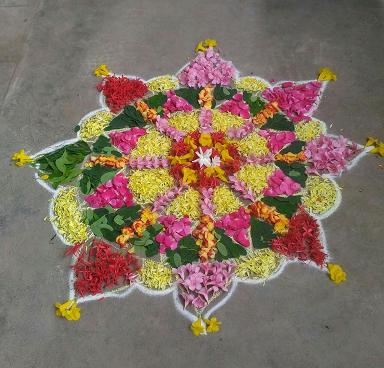 Keralite homes in our neighbourhood have been buzzing with activity today morning. They have been making arrangements to welcome King Mahabali with elaborate pookolams and traditional feasts.
At K. Revathi's house, the family has been up early to prepare the sadhya. A colourful pookolam was put outside their home (seen in the picture). Kalan, avial and thoran are the specialities at their home this year.
They plan a visit to the Ayappan Temple at MRC Nagar in the morning. Revathi, a resident of TSV Koil Street, Mylapore, is a biology teacher for higher secondary students at Lady Sivaswami Girls School, Mylapore.