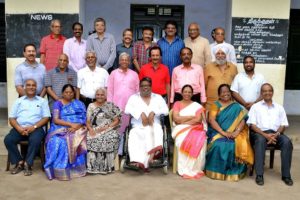 On Sep 17, a get together of the 1970 batch of Kesari High School, Mylapore was held at the school campus. It was nostalgic as the seniors talked about their school days, funny anecdotes and pleasant memories were on the cards too.
On the agenda were discussions on how to improve the infrastructure of this school. A retired professior of Psychology also offered to conduct counselling services to enhance character building.
The Kesari Old Students Association (KOSA) was formed on June 4, 2000. They have been actively arranging meets since then. They plan to open a website soon too. Alumni can contact V. Venkat at 9380132808 for details.