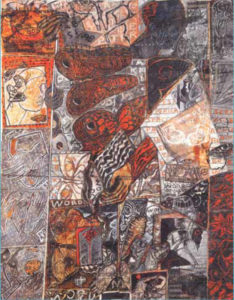 InKo Centre, in association with Dakshina Chitra, has organised an exhibition 'Blind Poet and Butterflies', a collection of works of C. Douglas. Broken mirrors, disjointed body parts, blind figures, fragmented objects and hollow spaces are some of the images through which Douglas communicates.
To quote him, they evoke 'The void, the hollowness, and the endless emptiness within all of us'.
A documentary film on C. Douglas titled 'Black Mirror', directed by Gita Hudson, will be screened, followed by a Q & A session with the artist and filmmaker at InKo Centre.  On Nov 10, 6.30 p.m. The exhibition will be open till Dec 2.