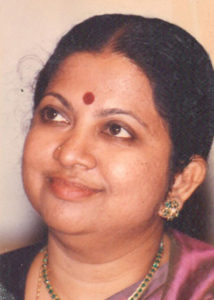 Scholars and well wishers of guru Dr. Premeela Gurumurthy are organising an event 'Guru Samarpana' to commemorate 50 years of her musical journey on Dec 2 and 3 at Srinivasa Sastri Hall, Luz.
On Dec 3, in the morning, N. Murali, president of Music Academy will release the golden jubilee special souvenir of Dr. Premeela, the first copy will be received by Dr. P. Duraisamy, vice chancellor of University of Madras.
Cleveland V.V. Sundaram, K.N. Ramaswamy, director, Bharatiya Vidya Bhavan, Y. Prabhu, general secretary, Sri Krishna Gana Sabha, will also receive copies.
The same evening K. Harishankar, secretary, Narada Gana Sabha, will launch audio excerpts of a concert by Dr. Premeela. Yessel Narasimhan, audio archivist, Sangeethapriya.org will receive the first copy.
There will be presentations on both the days by various scholars and musicians.