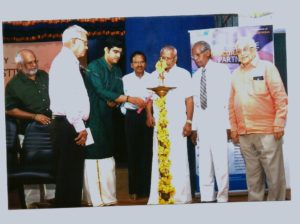 Mylapore Arts Academy recently celebrated their 52nd anniversary by organising a music festival during the last week of October. The chief guest was V. B. Apte, partner, ARK Rubber Products and chairman, Maharashtra Mandali.
The academy, which always conducts its ten day annual music festival about two months before the Margazhi season, stages two dramas every month.
N. Ethirajan, the honorary secretary says, "To encourage upcoming artistes, we are planning to conduct a music festival in February or March next year".