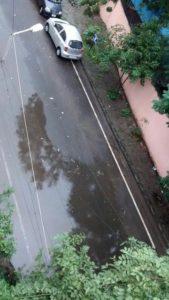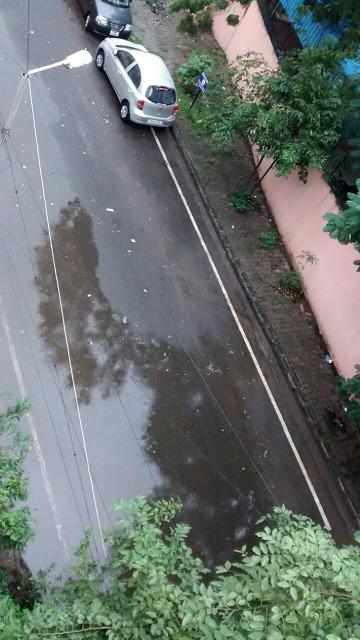 T. P. Scheme Road at Mandaveli had ankle deep water after the rains yesterday night. Today morning, however, the water had drained out (seen in the picture). The neighbouring streets, Raja Street and Velayutha Raja Street, Mandaveli too had no issues with water-logging. This was not always the case.
Says Ganga Sridhar, a resident of Raja Street says, "For more than four decades, the entrance to Velayutha Raja Street had potholes and water would stagnate there after every shower, small or big it did not matter. Last year, a slope was set up so that water from Velayutha Raja Street would get into the storm water drain at Raja Street. A speedbreaker was also set up so that water from R. K. Mutt Road does not get into this area. That has worked wonders this year".
This year, a month before the rains, the residents met the area engineer of their ward (173) and got the storm water drains cleared, trees pruned and their area fumigated.
And that's not all. Today morning, the pro-active residents noticed exposed live cables at the junction of Kandaswamy Street and Raja Street. "We have been on the lookout since the Kondungaiyur accident", says Ganga. We made a call to the electricity board and they immediately rectified the problem".