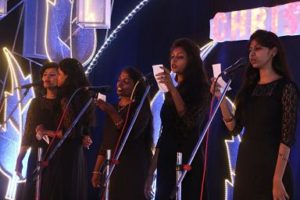 Youngsters from ten churches took part in the christmas carol contest held at St. Lazarus Church, R. A. Puram on Dec 3.
The parish priest P. S. Kanickaraj says, "We have been conducting this competition for more than two decades. It is usually held during the first week of December. This year we had choirs from several places including Abhiramapuram, Pulicat and Velachery. The choir from M.H. Colony near Aminijikarai won the competition".
More than 500 people attended this event, he adds.