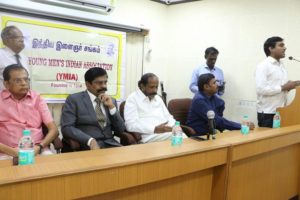 A free training course for underprivileged students aspiring to take up the TNPSC – Group 4 exams is on at Young Men's Indian Association (YMIA), Mylapore.
The course was inaugurated by Mylapore MLA R. Nataraj on Dec 17. The programme coordinator. S. Veerababu, who runs a training academy in Chrompet, says, "It was the MLA's idea to launch this programme in Mylapore. More than 400 students have joined so far. All subjects will be covered in this course. The group 4 exams are on Feb 11 and once training is over for this, we hope to extend the training to other TNPSC exams too".
At R. H. Road, Mylapore. For details call 7550151584.