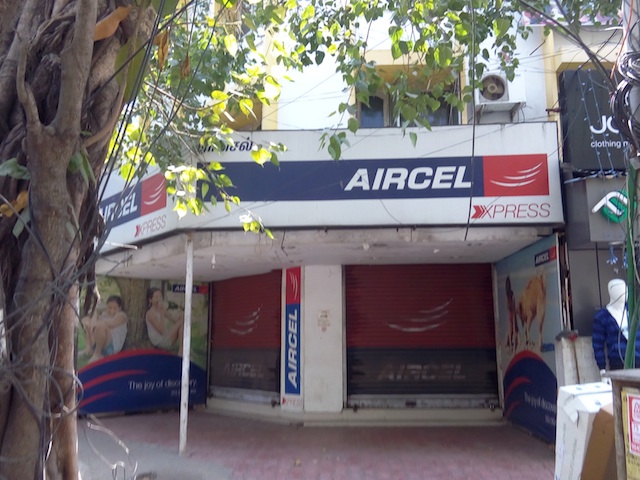 Hundreds of customers of beleagured Aircel company in the Mylapore area have been having a bad time trying to seek details on their cellular connections after network and communication issues affected normal work of this company across the country.
Aircel has been facing severe business issues in the cellular market.
Affected local area customers who headed to the Aircel store on C. P. Ramaswamy Road said they were disturbed because the local executives could not answer the queries they raised. Many were agitated too.
Said Seshadri Baskar, a customer who was at the store, "The staff just did not know how to respond to the questions. Many people were very agitated and angry."
Baskar says that the store remained shut on Thursday; there was not even a notice that could guide customers who may have come by.
Says Baskar. Aircel has a security deposit of Rs 3,500 from each one of us which we don't think we will ever get. There are thousands like me in this circle who fear they will not get this amount."