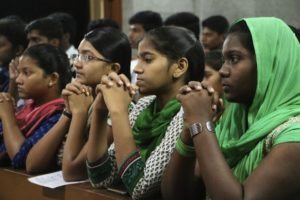 Students who are preparing to appear for the public examinations for Std.X and for Plus Two in the days to come, attended a special Mass at Our Lady of Guidance Church on Lazarus Church Road, Mandavelipakkam.
The Mass was held on Tuesday evening and the students were from this parish.
Besides the students, some of their parents also attended this special Mass.