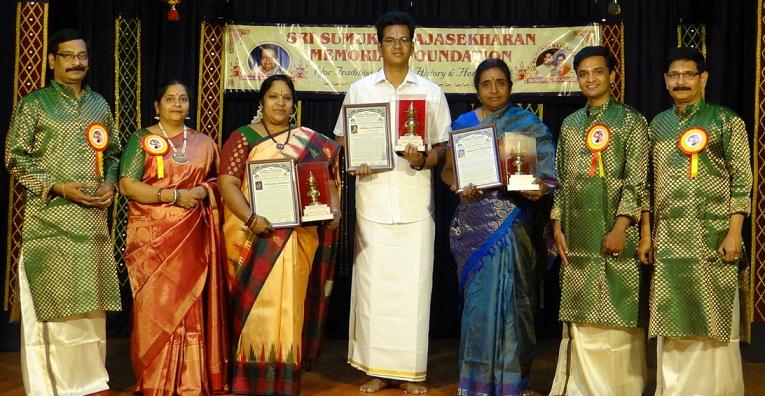 The Mylapore Trio and Sugathan celebrated Sri Sumukhi Rajasekharan Memorial Foundation's 15th anniversary on Sunday, Feb 25 at Narada Gana Sabha, Alwarpet.
Music guru Usha Mohan, carnatic vocalist Uma Murali, bharatanatyam dancer Sasirekha Rammohan and classical violinist Ram Sundar received awards for their contribution to the fields of art and music.
On this occasion, the winners of the 'Margazhi Bala Utsavam' and participants of the 'Bala Vidhwan Bavani' competitions received prizes and certificates.