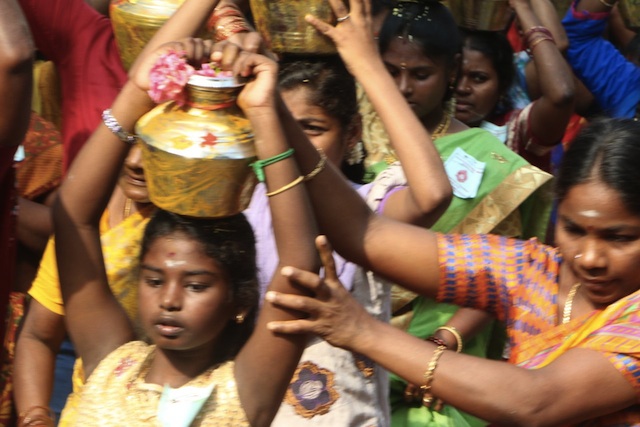 Mylapore is setting into the Panguni festival mood.
Days after the lakna patrikai ritual was held inside Sri Kapali Temple, it was time to conduct the 1008 paal-kudam procession and a special abhishekam on Sunday morning.
In a very orderly and planned manner, devotees lifted the milk pots at Sri Kapali Temple and joined the massive procession that headed to Sri Kolavizhi Amman Temple on the north side of Kutchery Road.
Here, abhishekam using the donor milk was held.