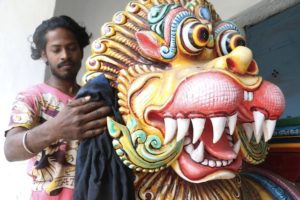 A lot of action is being witnessed inside Sri Kapali Temple as it prepares for the annual Panguni festival.
One batch of workers are now busy cleaning the vahanams and painting those that need extra attention.
The pandal contractors are expected soon; the whole temple campus will be covered. Sannidhi Street will also have a semi permanent roof of metal.