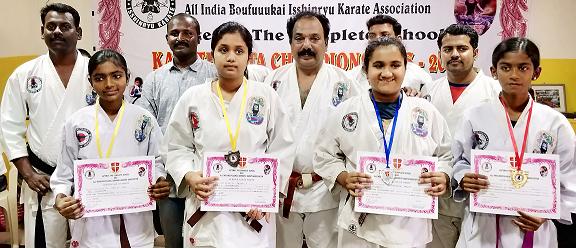 Students from more than 49 schools, including 25 local schools, participated in the karate kata competition organised by Mylapore based All India Boufuuukai Isshinryu Karate Association, run by Shihan A. R. Sundar, in collaboration with Gateway The Complete School at Sholinganallur on Feb 25.
Over 200 students took part in this tournament which was inaugurated by the principal of The Gateway School, Hepzyba Gunaseelan.
Karate master Sundar has been conducting classes in the Mylapore area for more than two decades. Contact him at 9840018628.