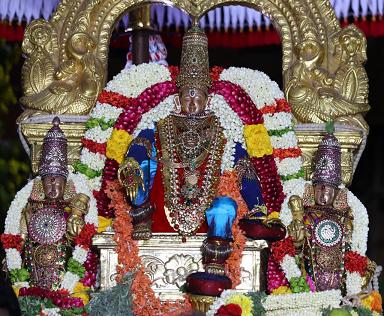 More than 1000 devotees gathered at Sri Vedanta Desikar Temple, Mylapore on Sunday, March 4 to participate in the annakoodai utsavam held there.
Varieties of rice were used to decorate the utsava murties of Perumal, Thayar and Swami Desikan in the morning. In the evening, a veedi purappadu was held.
According to a press release by the temple, this utsavam was first held 14 years ago at a time when Chennai and parts of Tamilnadu faced acute water shortage. Since then this festival is held every year under the auspices of the Sri Srinivasa Perumal Vedanta Desikar Kainkarya Trust.