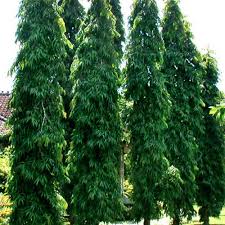 NATURE WALK
ON PRITHVI AVENUE: Want to acquaint yourself with the Ashoka, Maghizham and Golden Shower trees in one end of R. A. Puram zone? Then join the Nizhal Tree Walk and explore the green neighborhood of Prithvi Avenue. On July 15, at 7 a.m. Meet at the junction of 1st and 2nd Street, Prithvi Avenue. For free registration, contact 9500034187.
SHOPPING
SALE ON KURTIS, FABRICS: Sanginee store in Alwarpet is offering discounts on kurtis, saris, dress material, dupattas and fabrics. The sale, is on till July 15. At 46. C. P. Ramaswamy Road, Alwarpet. Ph: 45102222.
ART
KOREAN FOLK ART: Seeking New Directions: Korean Folk Painting – this exhibition presents the work of 11 Korean artists on folk and contemporary themes. Korean folk paintings, chiefly drawn by common people since the end of the Joseon dynasty, are infused with creativity, symbolism, decoration and humour, with most artists remaining unidentified.
Although the artists were deeply involved in the lives of ordinary people and expressed their social and community-based realities, folk painting was looked down upon as an expression of commoners with little knowledge or training in painting.
At InKo Centre, Adyar Club Gate Road. Opens on 20 July evening.
WORKSHOPS
TANJORE ART ON DOLLS: Expressions Art Studio ( 75, 2nd Street, Karpagam Avenue, R. A. Puram) conducts three-day workshop on decorating wooden dolls with Tanjore art. Call 42067327/9444033348. Materials will be given. From July 28.
SOUPS, SALADS: Learn to make soups and salads from ingredients like poached pears, caramelized walnuts, ricotta and more. On July 14, 10.30 am. By Kase in Abhiramapuram  Rs.1750 per head. Call 9176221898.
WATER COLOURS: How do you use water colors to paint landscapes? Bengaluru artist Nirupam Konwar holds this workshop and teaches you a few skills. At Aavishkaar, on till July 15; whole day. Call 99400 56618 to register.
AEROMODELLING : For kids to earn the basics of aero-modelling. On July 14, 3 pm for two hours. At Wandering Artist, R A Puram. Call9500042435.
MUSIC. THEATRE
RUSSIAN FLAVOURS IN THAMIZH PLAY: Ancient Russia and its rulers and dramas. The trail of a Srirangam diamond  stolen in the 18th cent. and now housed in Russia and an Indian's diplomat's machinations in present-day Russia – all these play at three levels in a new play called 'Thiruarangan' by Theatre Marina. Play is in Thamizh. On at MFAC sabha hall, Mylapore. Huly 15, 7 pm.
FUSION CONCERT: As Jus Drums, a school for learn drumming celebrates its A-Day, promoter Murali Krishnan has with him ace musician Palakkad Sreeram and others to offer a fusion concert of all kinds of music at the show at MFAC sabha auditorium, Mylapore. July 13, 6.45 pm onwards. Open to all.
EATING OUT
PUNJABI SPECIALS: At Hotel Savera's rooftop restaurant, Curry Town a guest Pujanbi chef offers diners, tikkas and kebabs, rotis and chaats besides the best from Punjab. On till July 22, evenings only. Call 28114700 for reservations.
TANJORE SAPAD: Mahamudra restaurant on Luz Church Road is offering a large spread of the traditional Thanjavur lunch, buffet style. From July 14 to 22. Call 24991757.
CARNATIC MUSIC
FOCUS ON SEMMANGUDI: Veteran Carnatic musician Seetha Rajan presents a concert-talk on Semmangudi Srinivasaiyer's music. At The Music Academy. July 19, 6 pm.
LEC-DEM: Theme – The Art of Apt and Creative Accompaniment to Niraval in a Concert'. Presented by musicians K. Arun Prakash, T. M. Krishna and R K Shriram Kumar. July 17, 6.15 pm at Raga Sudha Hall,Luz.