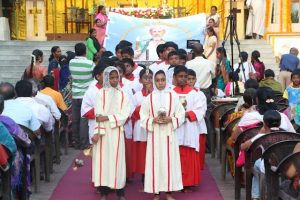 The annual feast of saint Thomas has got underway at the San Thome Cathedral last week. On June 29 evening, at a grand religious event, the flag of the saint was hoisted on flag mast in the church campus and was followed by Holy Mass.
Every evening, novena and Mass is said by guest priests.
The car procession  – from Lazarus Church Road to the Cathedral will be held this Saturday.