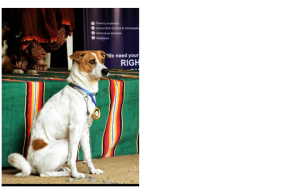 Dancer and arts teacher Deepthi Ravichandran of Mylapore is in search of a pet dog who has gone missing a few days ago.
This ten-year-old male Indian mongrel who responds to the name Sid went missing near the front entrance of Thirumylai Railway station.
He was wearing an old white collar and is neutered.
Deepti has been using social media to alert Mylaporeans to her loss but has not got any leads. She intends to explore the colony behind the station now.
She says in a mail – 'I request you to show the picture of the dog to house helpers, vegetable cart hawkers and workers who frequent the streets around the station and temple tank. If found, kindly take a picture of the dog and call  9500165433. Reward promised. '