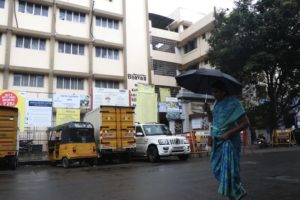 It rained steadily through the night in the Mylapore neighbourhood.
On Tuesday evening, though it rained steadily in some parts of the city, it was sparse in Mylapore. It remained cloudy and the drizzle came on and off through the evening. The busy mada streets were less crowded.
On Wednesday morning, most streets and roads did not have water stagnating even on the sides indicating that the cleaning of drains recently helped to avoid water stagnation.