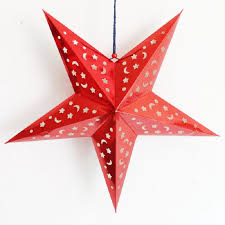 MISCELLANEOUS
CHRISTMAS SALE, FUN
Madras Margarita presents The Christmas Edition  featuring Carols and Cakes, Music, Shopping and Gifting. Also includes: book exchange, hands-on, personal make-up workshop, quiz stand up comedy show by The Pundits. On December 15 & 16. At Chettinad Hari Shree Vidyalayam School, R. A. Puram. Ph: 8220001191.
VINTAGE CAR SHOW
The Madras Heritage Motoring Club presents a display of over 40  Vintage and Classic cars like Jaguar, MG, Dodge Brothers, Chevrolet, Ford, Austin and Mercedes from the 1920s to the 1970s. On Dec 16, 11.30 a.m. At AVM Rajeswari Kalyanamandapam, Mylapore.
FOOD, SHOPPING & MUSIC
Tvam Art and Design Studio presents an afternoon of food, jewellery and sarees designed and curated by artist and designer, Lakshmi Srinath. Rakesh Raghunathan, food historian and culinary expert presents short demos of foods from Tamil Nadu.
On Dec 19, 4 p.m. At 38, 1st Main Road, R. A. Puram. Ph: 9841028592.
QUIZ CONTEST: REGISTER
QFI Chennai will host Ender Bender, all-day quiz this December. Last day to sign up:  Dec 20. Fees per person: Rs 1000, includes lunch, snacks and tea. Dress code applicable for men.
On Dec 22, 9:30 a.m. At The Boat Club, R. A. Puram.
SHOPPING
 HANDWOVEN APPARELS
Hands of India presents an exhibit-cum-sale of handcrafted women's apparel. Featuring kurtas, pants, skirts, jackets, tunics, dupattas. 10% off on fresh stocks. Clearance sale priced at flat Rs 300 – 800. Till Dec 20, 9.30 a.m. At C. P. Art Centre, Alwarpet.
GUJARAT TEXTILES
Kutchi Bandhej presents an exhibition-sale of handmade Bandhini & Banarasi saris & suits. Embroidered bags, pouches. Cotton block-printed suits & saris on display. On Dec 20 – 24, 10 a.m.onwards. At C. P. Art Centre, Alwarpet.
DESIGNER WEAR FROM NORTH
Farida Gupta is exhibiting her collection of kurtas, kaftans, farsis, palazzos and dupattas in block prints, cotton, Chanderi, and silks. Nightsuits & culottes on display for the first time. Sizes: XS to 3XL.  On Dec 15, 10 a.m. At Sri Sankara Hall, Alwarpet. Ph: 8287567567.
WORKSHOPS
FOOD PHOTOGRAPHY
Eat Pay Love presents 'O Beautiful Food', a food photography and styling workshop by Abhay Kumar, photographer and Harish Rao, food styling expert. They will share their experiences and their tips and tricks in Food Photography and styling.
On Dec 16, 4:30. At The English Tearoom, Kasturi Rangan Road, Alwarpet. Paid event. Ph: 9677249260 / 7299702277.
PAINTING
Palette knife painting workshop for adults at The Art Room. Paint a canvas and take home your creation. On Dec 16, 10 a.m. At 15/8, 1st Cross Street, C.I.T. Nagar, Mylapore. Fee: Rs 2500 inclusive of materials. Call 7550071255. Email:theartroomchennai@gmail.com
SOSPESO
Workshop on Italian craft of Sospeso, a volume decoupage technique, for beginners. Age: 15 upwards. On Dec 15, 10.30 a.m. At  Expressions Art Studio, 75, 2nd Street Karpagam Avenue, Mylapore. Paid event. Register:  9444033348/ 42067327.
EATING OUT
OFFER ON SWEETS
Vasantha Bhavan has come up with its first sweets and snacks outlet in Mylapore. They are running an inaugural offer: Get half kilo snacks free on purchase of 1 kg sweets and 250 gms snacks free on purchase of half kg sweets. At 41, South Mada Street, Mylapore. Ph: 7299907048.
QUICK TIFFIN ON MADA STREET
Nithya Amritham restaurant offers 'express' breakfast at Rs. 45. Includes mini vadai, ghee pongal, mini dosai, idly, mini filter coffee. Daily 7 a.m. 44, North Mada Street, Mylapore. Ph: 42014172, 9600085127.
CHRISTMAS BUFFET
Piano, the multi cuisine buffet restaurant has meal offers for the Christmas season. At Savera Hotel, Mylapore. Call: 9710421422